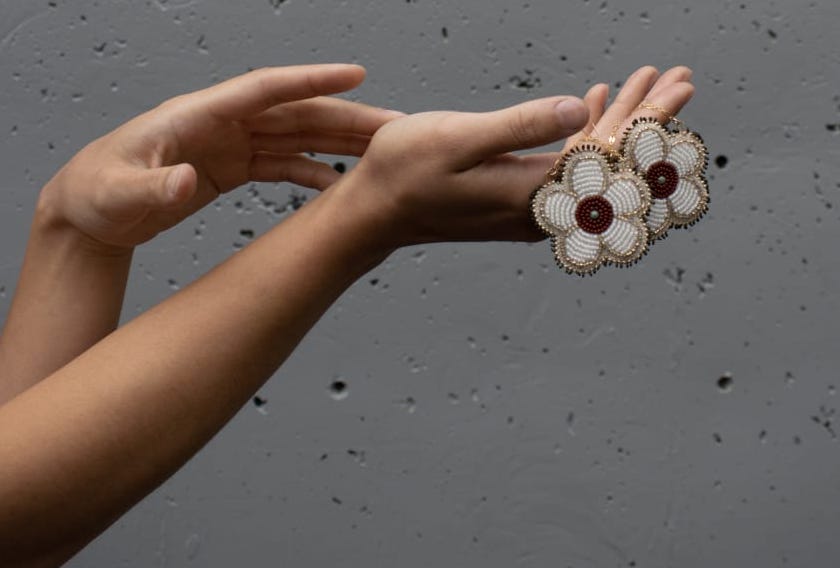 Artist & entrepreneur Breannen Allison founded Thimbleberry Designs; she creates one-of-a-kind beaded fashionwear. She talks about how coming to know her Cree & Métis heritage led her to found Thimbleberry & how art, family, culture, sustainability & truth & reconciliation combine in her business.
More from Breannen in this episode:
The discovery her family made when her grandmother passed away & learning about their history
How Breannen learned beading, its traditional role & modern role in her business
The power of blending art, culture & business to reshape historical legacies & honour family & traditions
What inspires Breannen artistically & how she creates wearable pieces
How Thimbleberry addresses upcycling & environmental sustainability
How artist networks & deliberate consumers can support Indigenous artists & economic & cultural resurgence
Truth & reconciliation; why truth before reconciliation
Thimbleberry Designs is on Facebook & Instagram & on the Thimbleberry website from this fall.
Photo used with permission, ©Breannen Allison 2021.
Thanks to ZapSplat.com for music in this episode.
Podcast: Play in new window | Download
Subscribe: Android | Google Podcasts | RSS | More